About Outside Xtra
Outside Xtra is a companion channel to Outside Xbox, introducing exquisite new hosts Ellen and Luke. Running in tandem with Outside Xbox, Outside Xtra covers the wider world of gaming and related culture, including PlayStation, Nintendo, virtual reality and games that don't have Master Chief in.
Look for regular appearances by OG Outside Xboxers Andy, Jane and Mike, and generally more of the videos you love, about more of the platforms you enjoy, from a team now two people larger overall.
Join the OX Supporters Club
We love making videos for you and we appreciate you being here and watching them.
You already support us by watching! But if you'd like to support us even further, you can do so by chipping in on Patreon and joining the OX Supporters Club.
Don't feel obligated to contribute. We're thrilled to have you around in any case, and we don't have a paywall.
Any contributions will help keep us creating content, streaming games, playing Oxventure D&D and doing/suffering terrible puns as we all proceed together into the bright and inevitable future.
Members of the OX Supporters Club will get access to the official OX Supporters Club Discord server, where we'll be popping in and hanging out!
Includes Discord benefits:
Decide what we play! Vote for upcoming streams
Patreon update posts! Right here on Patreon
Official Discord access! Come say hi
About Us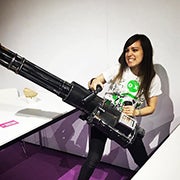 Ellen Rose
Ellen loves stealth and adventure games, hash browns and tea, and is still not over the fact there will never be a sequel to Kingdoms of Amalur. She has been making game videos on her personal YouTube channel icklenellierose since 2010 and is a long-term subscriber to Outside Xbox for some reason. She joined Outside Xtra from official UK Xbox channel Xbox On, where one time she had a snowball fight with Sam Lake.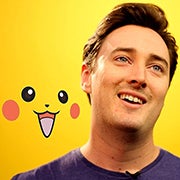 Luke Westaway
Luke spent his formative years poring over N64 Magazine and shielding his Game Boy's on-off switch from thoughtless passers-by. He has written for Nintendo Life and used to work at CNET, where he made videos about new gadgets and once got to press all the buttons in the Back to the Future DeLorean. Luke loves dinosaurs to a degree that is alarming to his friends, and has an alternate ending to Revenge of the Sith that would frankly blow your mind.